...sulle orme del Palestrina
25 e 26 luglio 2020 - ore 11.45
---
sabato 25 e domenica 26 luglio appuntamento con la Musica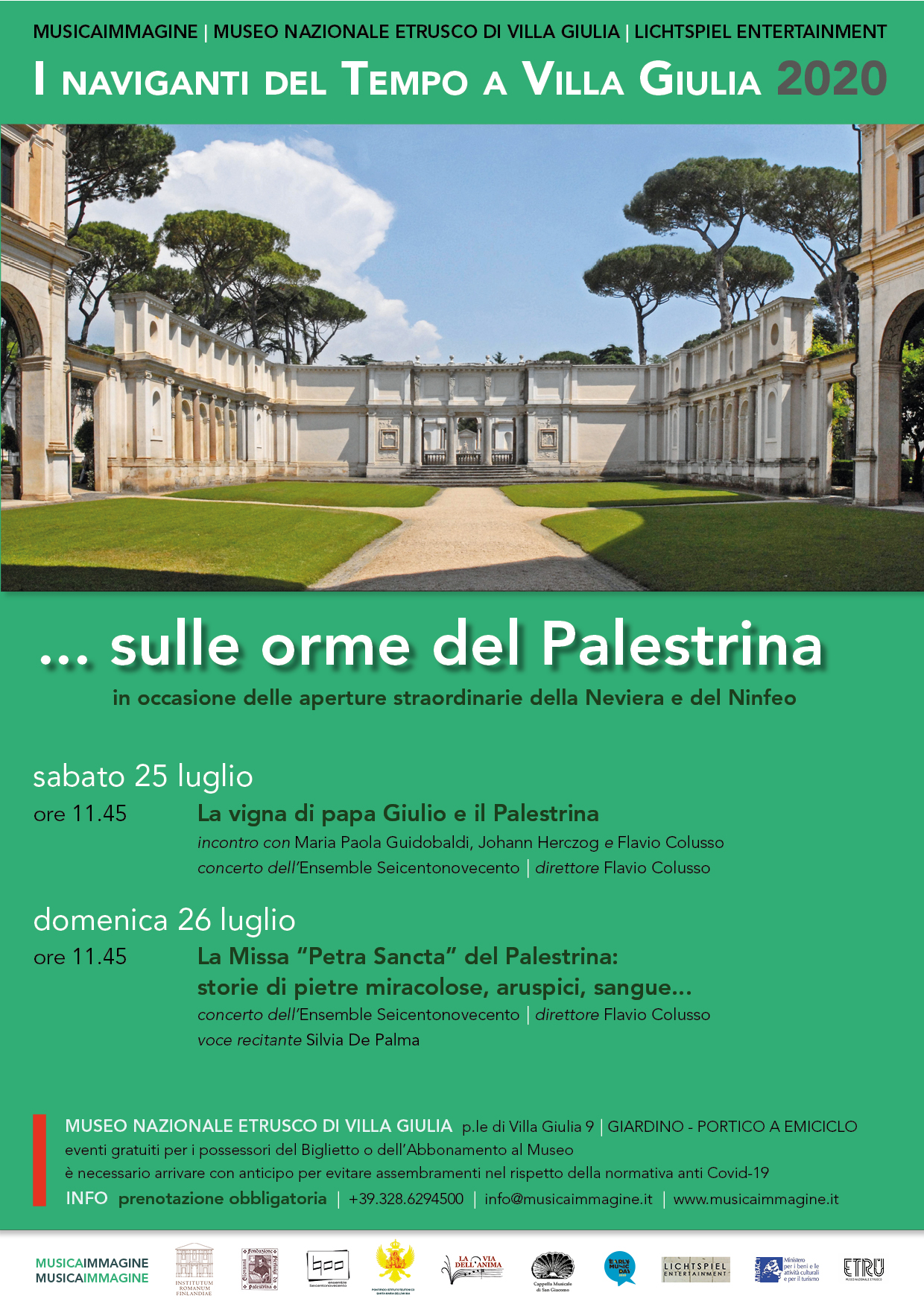 L'associazione MusicaImmagine torna con i Naviganti del Tempo a Villa Giulia 2020.
Due appuntamenti conferenza/concerto, sabato 25 e domenica 26 luglio, sulle orme del Palestrina, curati dal Maestro Flavio Colusso.
Gli eventi sono gratuiti compresi nel costo del biglietto di ingresso al Museo.
E' necessaria la prenotazione a info@musicaimmagine.it, cell. 328.6294500.
Nelle stesse giornate sarà possibile visitare eccezionalmente la Neviera e il Ninfeo di Villa Giulia con accompagnamento del nostro personale. L'ingresso è consentito per piccoli gruppi nel rispetto delle misure di sicurezza anticovid-19.
Do you want to speak to us?
Send us your questions or follow us
Contact us
Write to us.
Discover who we are and what we do.