San Valentino all'ETRU
14 febbraio 2020 - ore 10.30 / 12 / 17
---
Visite guidate tematiche a Villa Giulia e Villa Poniatowski
Venerdì 14 febbraio, in occasione di San Valentino, vi aspettiamo per un viaggio alla scoperta del tema dell'Amore fra luoghi e capolavori raccontati da un punto di vista assolutamente inedito.
ore 10.30
Amore e Letizia, itinerario guidato a Villa Poniatowski
a cura di Fernanda Abbadessa
ore 12
L'Amore al tempo degli Etruschi
a cura di Vittoria Lecce
ore 17
Gli amori di Venere a Villa Giulia
a cura di Francesca Montuori
Le visite guidate sono curate dal personale del Museo e sono comprese nel costo del biglietto di ingresso.
️Prenotazione consigliata all'indirizzo: mn-etru.comunicazione@beniculturali.it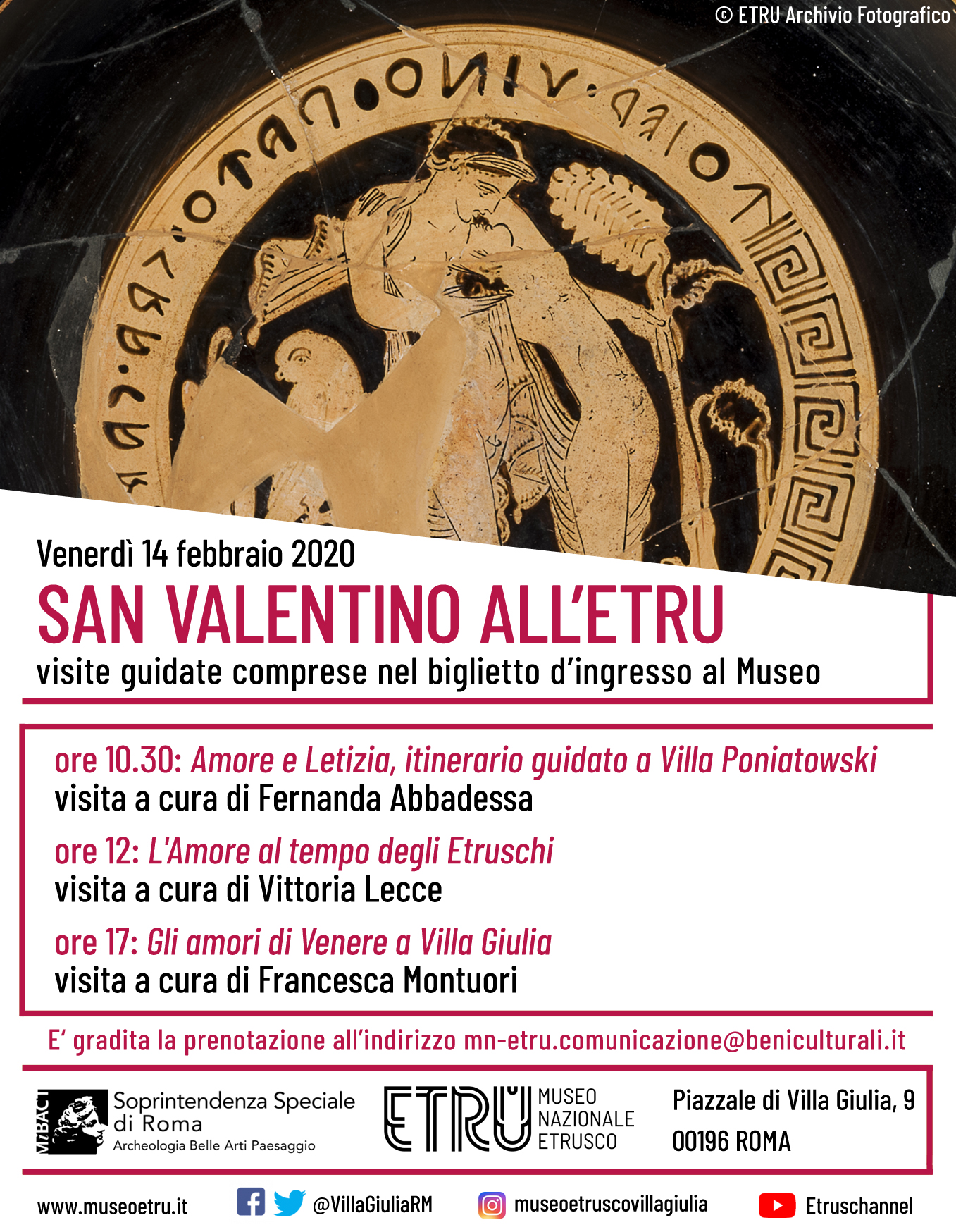 Do you want to speak to us?
Send us your questions or follow us
Contact us
Write to us.
Discover who we are and what we do.