Intervallo Etru
17 Novembre 2020 - ore 12
---
Ogni martedì alle 12 diretta facebook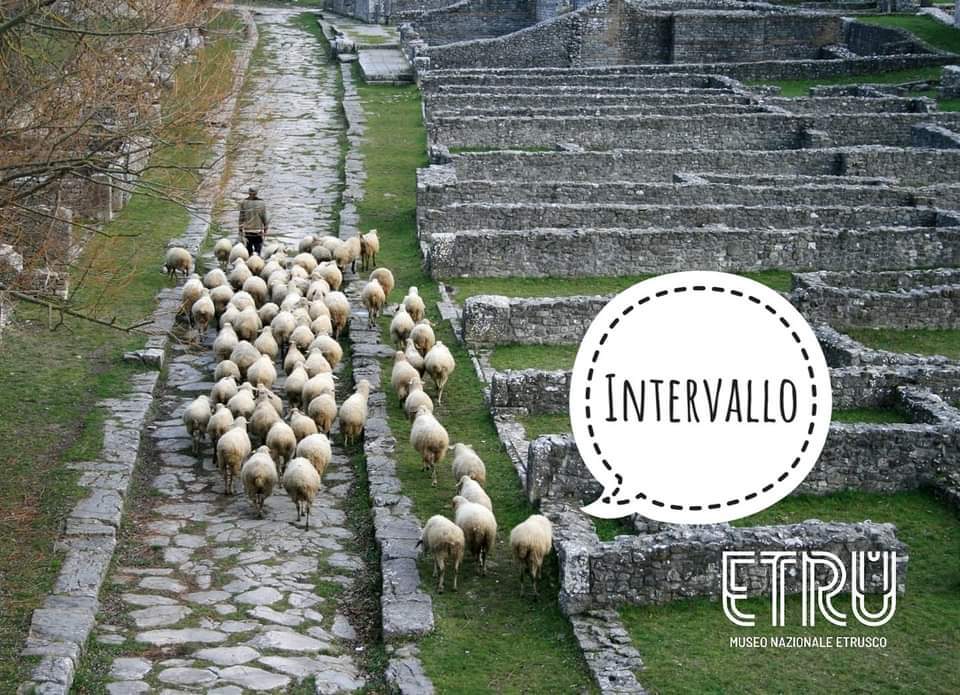 È nella memoria di ognuno di noi o quasi...
Una sequenza di greggi di pecore e, successivamente, di monumenti italiani e brani di paesaggio con la parola "Intervallo" in sovrimpressione.
Un vuoto nel palinsesto delle trasmissioni televisive Rai, a partire dagli anni '60, era riempito da immagini e musiche di repertorio classico.
Prendiamo in prestito una di queste immagini per proporvi una pausa dal quotidiano, un Intervallo ETRU per rispondere alle vostre domande.
Ogni martedì alle ore 12 sulla nostra pagina Facebook, il Direttore risponderà in diretta dalle sale del museo alle vostre curiosità sul mondo antico. Venite a trovarci on line e scrivete nei commenti cosa vorreste sapere...
Do you want to speak to us?
Send us your questions or follow us
Contact us
Write to us.
Discover who we are and what we do.