Aperture Speciali di Ottobre
Ottobre 2020 - ore 10-12 e 16-18
---
Aperture Speciali del Ninfeo e della Neviera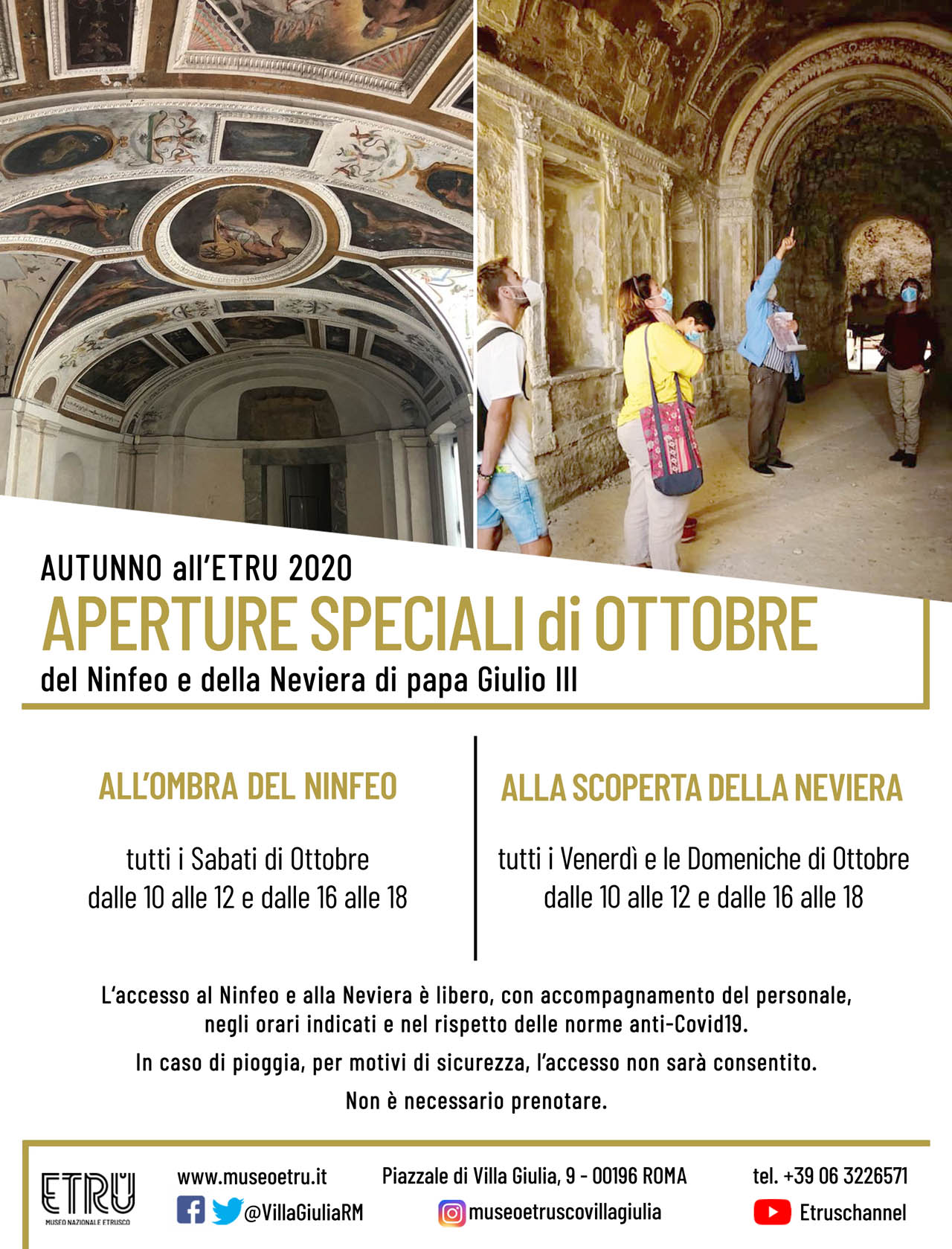 Continuano anche a Ottobre le aperture di luoghi generalmente chiusi al pubblico: il Ninfeo e la Neviera di papa Giulio III continueranno ad essere accessibili dalle 10 alle 12 e dalle 16 alle 18, nei seguenti giorni:
Ninfeo: tutti i Sabati di Ottobre
Neviera: tutti i Venerdì e le Domeniche di Ottobre
L'accesso al Ninfeo e alla Neviera è libero, con accompagnamento del personale, negli orari indicati e nel rispetto delle norme anti-Covid19.
In caso di pioggia, per motivi di sicurezza, l'accesso non sarà consentito.
Non è necessario prenotare.
Do you want to speak to us?
Send us your questions or follow us
Contact us
Write to us.
Discover who we are and what we do.