ETRU di SERA
17 Ottobre - Ore 20
---
Apertura serale straordinaria
Sabato 17 ottobre torna l'apertura serale straordinaria al Museo Nazionale Etrusco di Villa Giulia dalle ore 20 alle 24 al costo eccezionale di 5 euro. Questo sabato vi terremo compagnia con approfondimenti sulle collezioni, curiosità e aneddoti sugli Etruschi, racconti della Villa di papa Giulio III. Venite a trascorrere le serate da noi a Villa Giulia.
Il biglietto è acquistabile presso la biglietteria del Museo. Ultimo ingresso alle ore 23.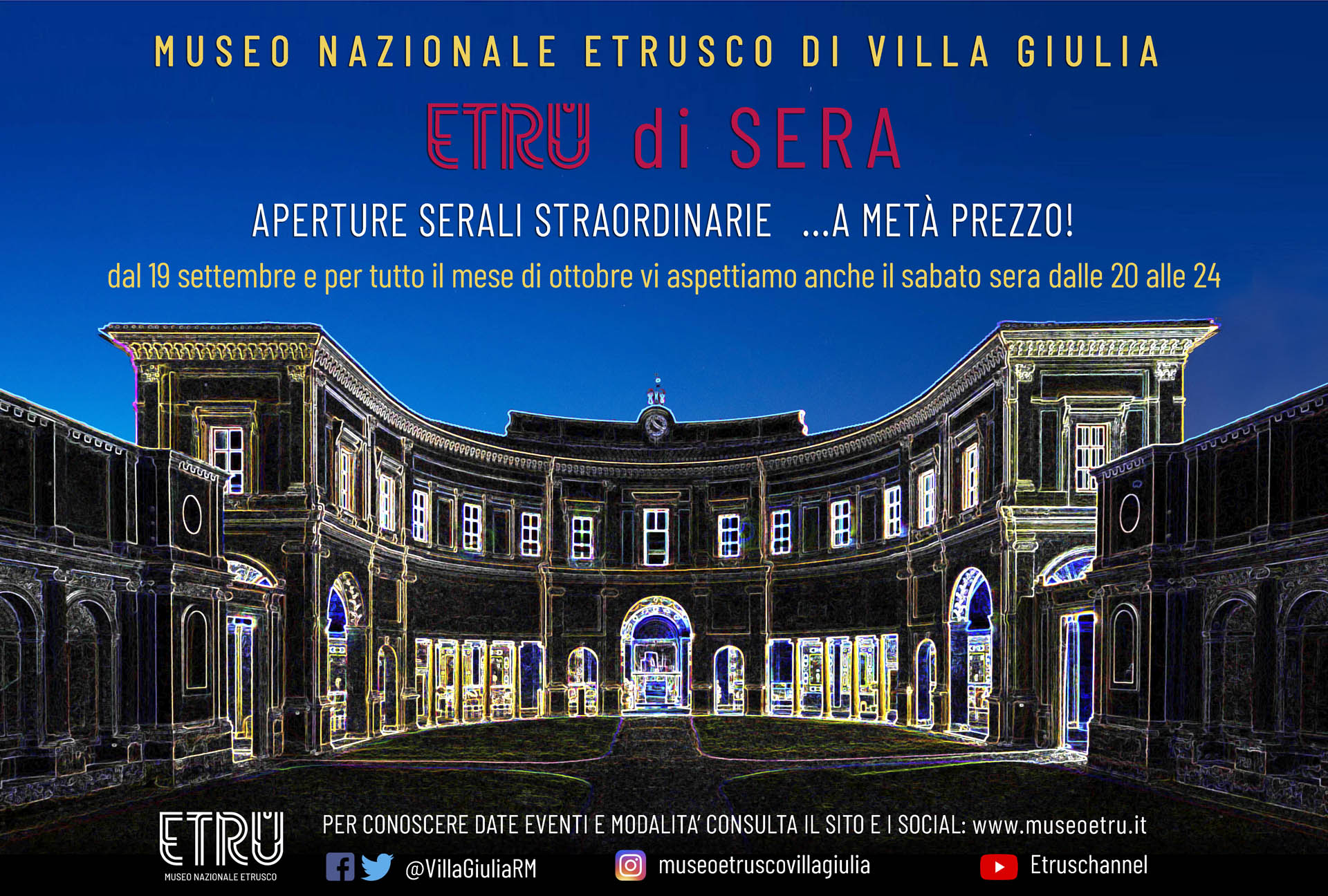 Do you want to speak to us?
Send us your questions or follow us
Contact us
Write to us.
Discover who we are and what we do.