AGOSTO all'ETRU
dal 5 al 30 Agosto - dalle 9 alle 20
---
Un mese ricco di visite guidate comprese nel costo del biglietto
Benvenuto Agosto!
Per tutto il mese rimaniamo aperti con un ricco calendario di visite guidate e approfondimenti alle collezioni del Museo, a Villa Giulia e a Villa Poniatowski.
Per l'occasione saranno visitabili luoghi solitamente chiusi al pubblico come la Sala dello Zodiaco e la Neviera di papa Giulio III.
Le visite guidate sono comprese nel costo del biglietto di ingresso al Museo. Per info e prenotazioni: mn-etru.comunicazione@beniculturali.it
Non dimenticate le nostre aperture gratuite il 4 (prima domenica del mese) e il 15 Agosto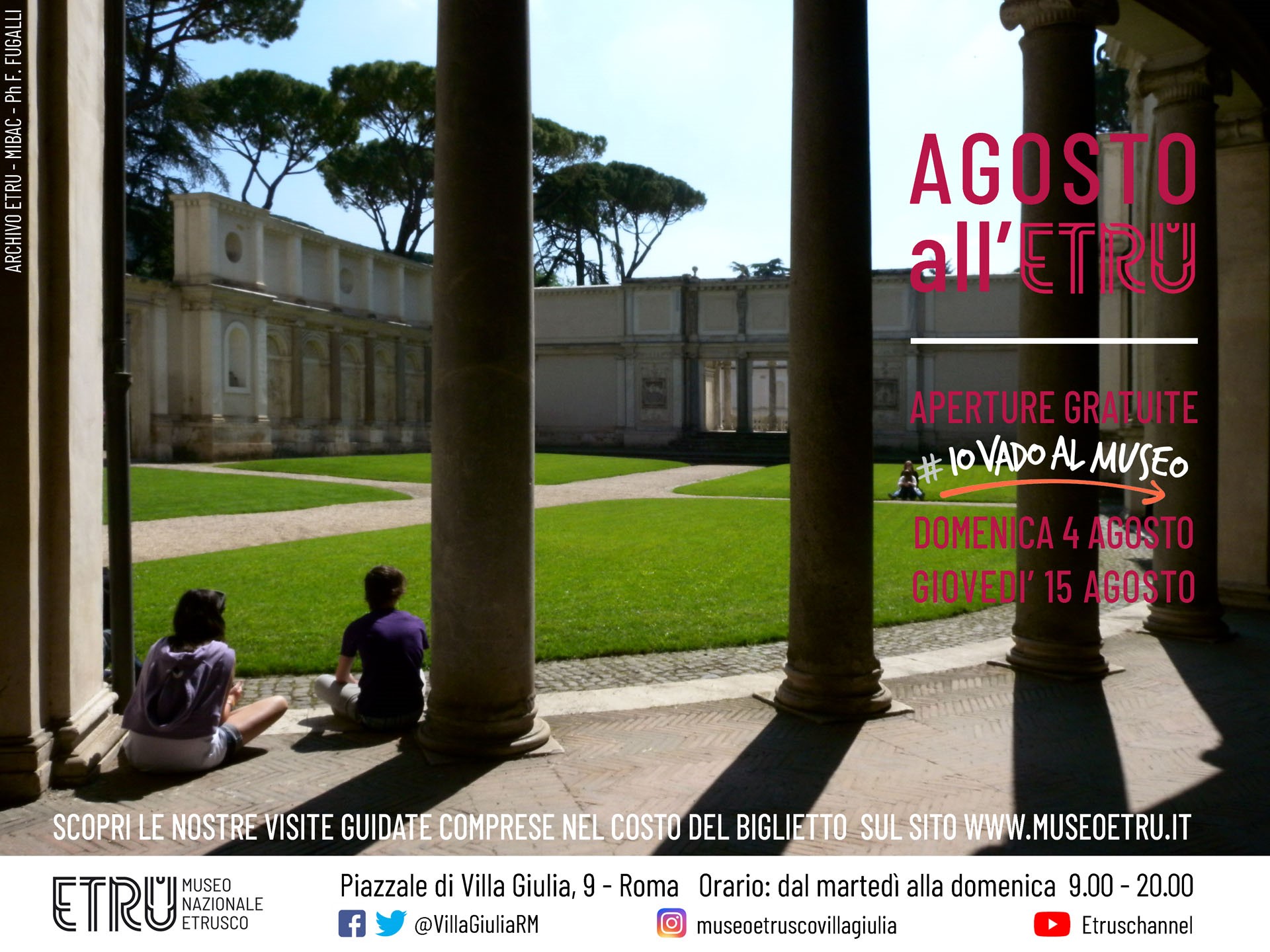 Do you want to speak to us?
Send us your questions or follow us
Contact us
Write to us.
Discover who we are and what we do.