Marzo all'ETRU
1 - 31 marzo 2020 -
---
Sospese tutte le iniziative all'ETRU fino al 3 Aprile 2020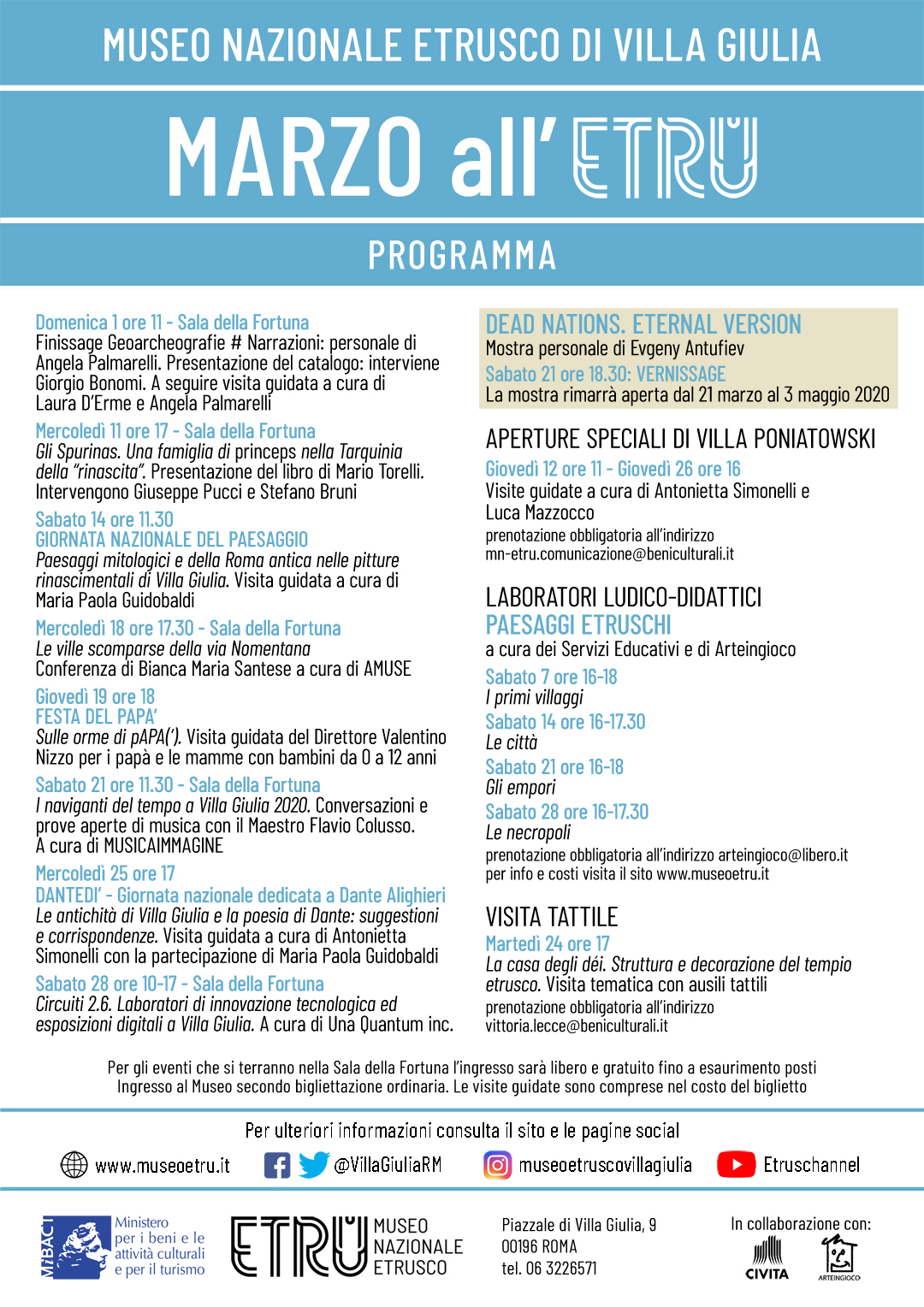 AVVISO
In ottemperanza a quanto previsto dal DPCM 8 marzo 2020, che ha disposto la chiusura di tutti i Musei e Luoghi della cultura su tutto il territorio italiano fino al 3 Aprile 2020, sono sospese tutte le iniziative culturali del programma di Marzo all'ETRU.
Do you want to speak to us?
Send us your questions or follow us
Contact us
Write to us.
Discover who we are and what we do.